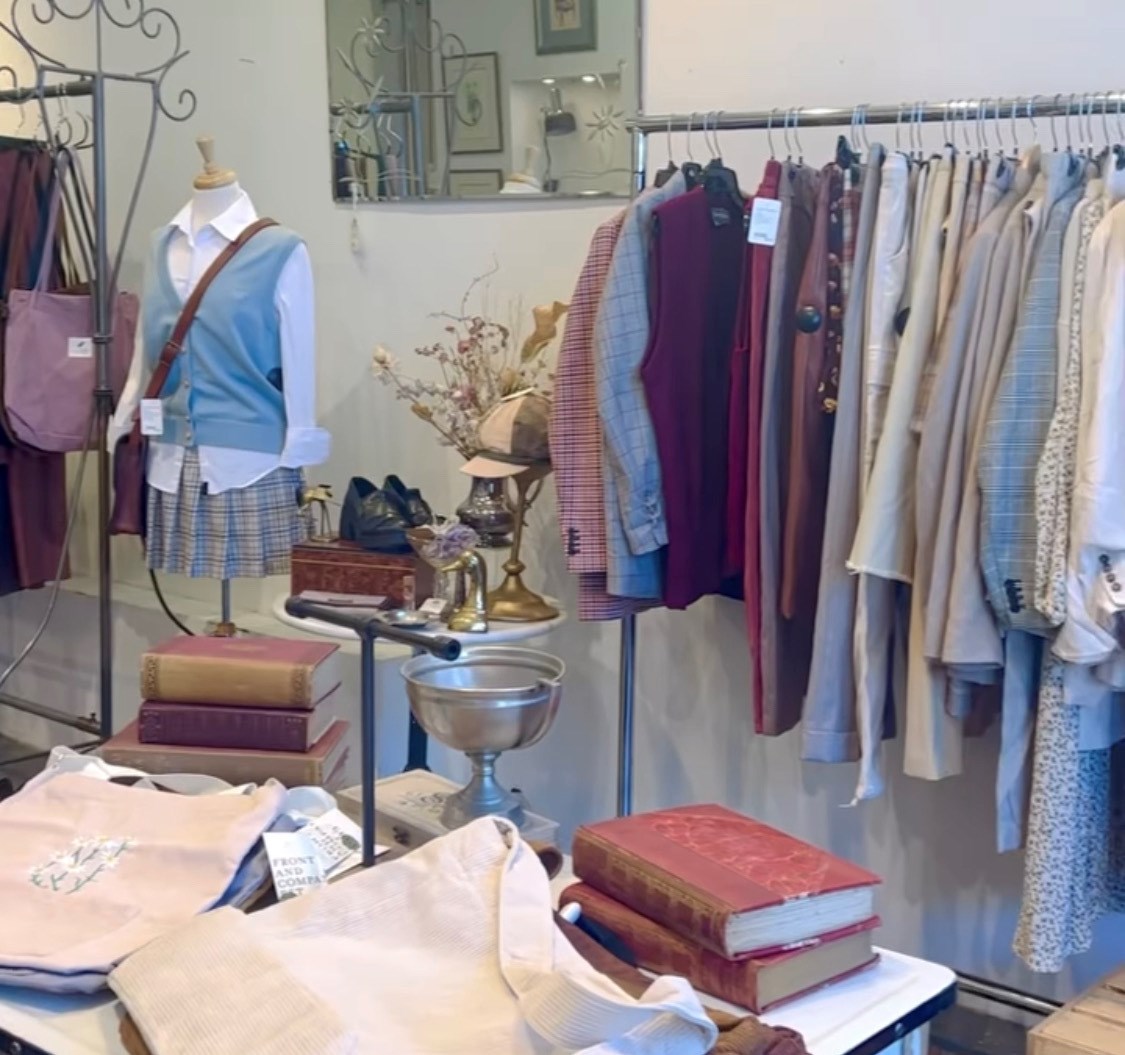 The best places to shop for fall fashion in Vancouver
Sweater season.
Fall fashion comes with a list of usual suspects.
Zara, American Eagle, Anthropologie, and Urban Outfitters top the list of best places to shop for fall outfits every year, and while they have massive selections that change multiple times throughout the season, the side effect unfortunate about that – besides the obvious environmental factor – is that everyone walks away with the same things.
Not only does it perpetuate this idea that clothes are disposable, but it also downplays a lot of what makes fashion important and fun, it's all about personal individual expression.
Maybe for some, blending in with the crowd is the goal, but for those looking for something different, these stores in Vancouver offer looks that are often unique, either by the nature of being consignment and vintage stores or because they stock niche brands that other places don't have.
Here are the best places to shop for fall fashion in Vancouver.
Before & Company
If both looks of the season are whimsical and collegiate, then curated consignment shop Front & Company, which takes up half a block on Main Street, has you covered for both with their two pop-ups that are in progress. until November. They have a 90s pop-up in their main store and an academic pop-up next door. Both popups consist of pre-loved contemporary and vintage pieces that the store has stocked to fit the varsity category (like blazers, button-ups, and loafers) or '90s (like strappy dresses, chunky sweaters and miniskirts). The store rotates its offerings seasonally, so there are also plenty of other fall items like coats, boots and accessories to buy.


The block
The Block in Gastown is a super unique modern fashion store filled with niche designers like Allison Wonderland, Colorful Standard, Bower and others you may not have heard of before. The store offers men's and women's clothing as well as shoes and accessories with just a few pieces of each piece. They're still rolling out their fall collection, but there are already art deco patterned sweaters, cardigans and vests from European designers featured on their Instagram.
Faulkner
Vancouver-based luxury vintage retailer Faulkner is currently creating an all-womens collection to follow up on its recent menswear collaboration with Grailed. The new drop will take place later this month and will feature over 100 fall fashion pieces. The storefront closed during COVID and is now strictly e-commerce by locals who can pick up items from the Gastown studio. VIA will update this story as the new collection becomes available, but in the meantime, keep an eye on Faulkner's site.
environmentalist
Ecologyst is for minimalists and adventurers. This local brand has stores across British Columbia and strives to make durable clothing that can be worn for work and play. Most of the pieces are genderless and monochromatic in merino wool or organic cotton. The durability, fabric and coloring of Ecologyst pieces make them perfect fall basics and staples for creating street style looks. Ecologyst also offers a Second Life program where it buys and sells pre-loved stocks and apparel industry funds fuel their environmental documentary film company.
Hey Jude
The style of this vintage boutique is permanently autumnal. Most of the vintage pieces come in shades of cream, brown, mustard, and green that are extremely soothing to look at in a single store, let alone the seasons. Located on Abbott Street, Hey Jude also offers independent brands, homewares and accessories. Expect to find plenty of trendy blazers, flowy blouses, skirts and pants. There might even be a pair of cowboy boots still in the window if you hurry.


A lot + little
Much + Little is an adorable gift shop on Main Street that offers homewares, self-care and lifestyle products, accessories, and clothing for women and children. The fall and winter collection has just landed and includes cozy knit turtleneck dresses, oversized shirts, loungewear and more. The collection comes from a mix of local and independent designers, heritage brands and artisans focused on craftsmanship and long-term wearability, so you won't find any trends here.
8th and main
While this store was originally on 8th & Main, as the name suggests, it now has locations on Granville Street and in Victoria as well. The store started out as a vintage and second-hand boutique, but has since expanded into new, contemporary women's clothing. This is a great place to shop for fall fashion items as the balance between new and vintage items covers all style and aesthetic bases. For example, if you like the trend of rib knit t-shirts with exposed seams, they just had them in stock or if you prefer 90s crochet sweaters and vintage Bratz graphic t-shirts, they have it too.