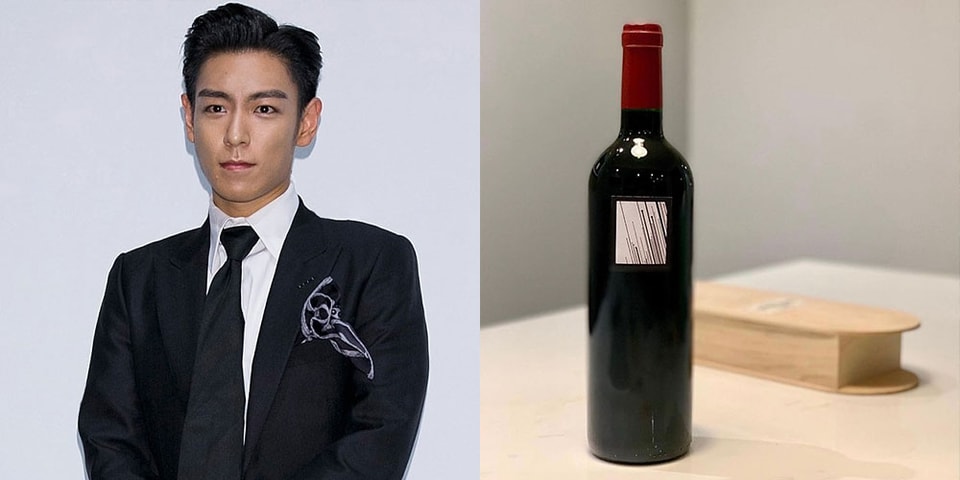 Big Bang TOP Wine Label T'SPOT Launch Date
UPDATE (November 16, 2022): big Bang member HIGH is finally ready to launch his own wine label called T'SPOT.
The rapper took to Instagram to announce the brand's official release date, which will kick off with the 2018 Bordeaux wine. Not much else is known at this time other than an image of the packaging, which features works of art by the sculptor Kohei Nawa. As previously revealed, the drink is produced in France by Thunevin.
Take a look below. T'SPOT is officially launched in December.
---
ORIGINAL STORY (June 13, 2022): After unveiling the name of his wine label T'SPOTBig Bang's TOP has announced more information about the upcoming launch.
"Here it is – T'SPOT. I hope to share my passion for wine with as many people as possible," the K-pop star shared on instagram, accompanied by the hashtag #Winter2022 to tease the inaugural release of its wine. The caption accompanies an image of the musician's bottled wine, which was previously revealed to be produced in France by Thunevin with artwork by sculptor Kohei Nawa. The bottle dons a simple design with black and white illustrations of Nawa from his "Direction" series.
The South Korean artist also included a clip from his interview with Prestige Hong Kongwhere he shares, "It started when I was going through hard times, as a way to repay fan support. I had this idea that I wanted to share good wines at a reasonable price. This should not be reserved to some people – I want to share with everyone As revealed in the cover story, the wine is expected to launch at an affordable price.
Stay tuned for more on the launch of T'SPOT.
DISCLAIMER: We discourage irresponsible and/or underage drinking. Drink responsibly and legally.