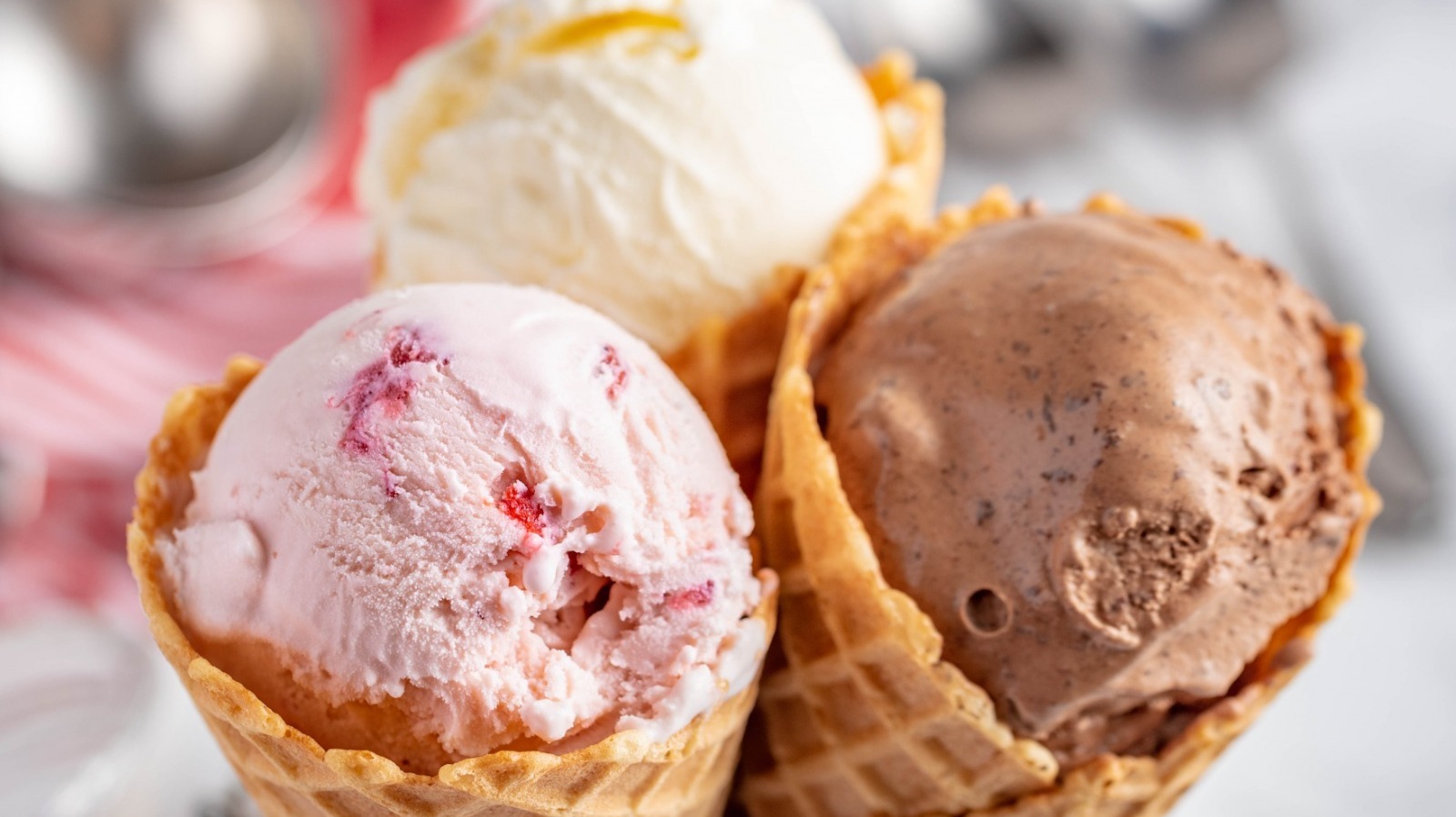 Almost 20% agree this is the worst brand of store bought ice cream
Have you ever come across the Blue Bell brand of ice cream in your supermarket freezer box? If so, you might want to avoid it: In a Mashed poll of 618 U.S. respondents, 19.74% of respondents cited this brand as their least favorite grocery store ice cream option. Founded in Texas in the early 1900s, Blue Bell is sold in 22 states and is available in several flavors including Two-step cookie, vanilla ice cream topped with chocolate sandwich cookies and chocolate chip cookie dough (via the official site). And while survey respondents may not like this brand, many supermarket shoppers appreciate it: It consistently ranks among the top-selling ice cream brands available in stores (via Statistical).
What other brands of ice cream do not respond to the survey? The Blue Bunny of the same name was chosen as the least preferred by 18.12 percent of respondents, followed by Edy's (known as Dreyer's in the West and in Texas) at 16.5 percent and Breyers at 16.18 percent. Only 11.17% and 7.77% of respondents cited Baskin Robbins and Haagen-Dazs, respectively, as their least favorite brands, meaning that many people enjoy a classic Pralines' n spoon every now and then. Cream or Caramel Cone.