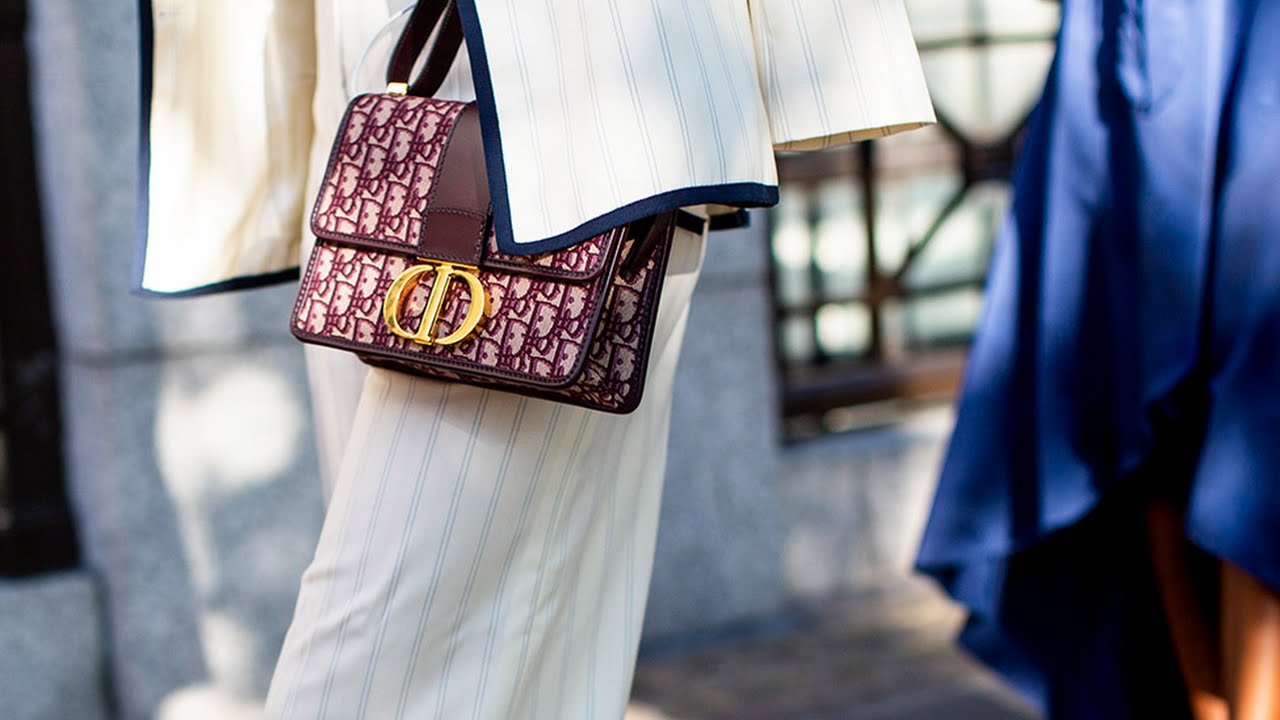 The Dos and Don'ts of Buying Second-Hand Luxury Goods
Marie Shortt is a French designer, based in Dublin, with extensive experience in the fashion industry. Previously working with designer brands such as Diane Von Furstenberg, Vivienne Westwood and Barbara Bui, her approach to fashion is all about sustainability and emphasizing shopping in a more conscious way. Here, she shares the do's and don'ts of shopping for luxury items on second-hand platforms.
---
I've been shopping secondhand for many years – I started on eBay and it only grew from there. I love second-hand platforms that focus on luxury because they make pieces more accessible, but also sometimes make them better too. A Mulberry bag looks so much better with a little wear!
If you associate second-hand with somewhat cramped and musty charity shops, you couldn't be further from the truth. Are you or any of your friends guilty of having new, unworn clothes in the closet, still with tags? Well, many of those same (or similar) items end up on used platforms.
In fact, this whole outfit was designed using only clothes that I bought on second-hand platforms. The boots are Ariat and were purchased in 2018. The cthe oats were made in Italy and are 100% cashmere – purchased from Agité Closet. My Aran sweater is from Jack Wills (bought on eBay) while my woolen skirt was designed by Patrizia Pepe (bought on Collective Locker Room). Finally, I wear a Philip Lim necklace, also purchased on Vestiaire Collective.
Quality is key
My first tip for luxury shopping is to filter items by condition. This is something I personally do and it helps me find what I'm looking for much easier. Some parts I will only buy new. For others, I'm more willing to compromise on quality.
I always start with Vestiaire Collective for luxury as they have a large catalog of items for sale online and the authentication process gives you that extra assurance when buying larger, more expensive pieces. Start with "never worn", or even better "never worn with tags", items at the beginning to familiarize yourself with second hand. Have them authenticated on platforms like Vestiaire Collective or Vide Dressing, especially if you are buying a bag or shoes from very luxurious brands. Hardware is an important part of a luxury bag, cheap zippers are a no-no, also check the pictures of the inside pocket zipper. Counterfeits are much more likely on bags and shoes, so I would be more cautious.
If a bag has lost a nail, or the zipper is broken but the bag is in perfect condition, this could be your chance for a bargain. Buy it, then take it to a cobbler to fix it. Isaac Jackman on Charlemont Street in Dublin can really bring things to life!
Location, location, location
Another trick is to filter items based on their location. This is particularly important if you don't want to end up having to pay customs fees – in which case you should limit your search to the EU. On Vestiaire Collective, I often select the "direct shipping" option because it allows me to avoid paying the authentication fees. I don't think it's always necessary – I don't use it for clothes as it's an extra cost.
Look at the photos
When shopping for clothes, pay attention to the pictures. If I spot an item of clothing that has been photographed lying flat on the floor, I look at the photos as they often include more details about the particular brand/model which I can then google. Seeing the piece worn by a real person helps tell you more about the fit.
Check the size
Always ask for a photo of the size. Sometimes sellers change the size of the garment in the description because they feel the actual size is not accurate, so it's important to always ask for a photo of the full tag with size and brand name. /model if possible. Measurements are great and the most accurate way to ensure items will fit…so now is the time to invest in a tape measure if you don't already have one.
Don't be afraid to message the seller if you need additional photos or have any questions about the fit. I find that most people are really good at communicating. You can also ask to negotiate the price as there is often a 10-20% wiggle room. Beware of shops that have set up shop on luxury resale platforms as some of them are less available to answer your questions and in my experience have been the only sellers I have had to return to articles.
I find luxury platforms really good for high end jeans, if you don't know your size you can always go to a department store and try on the brand you are interested in to find out your size for future use. My jeans come from a mix of department store sales and second-hand platforms.
New, smaller platforms have also been popping up more and more recently. They are usually very eager to help and in fact want to to give you more information about the items. I recently purchased a stunning cashmere coat from Ireland-based Agité Closet. They were very helpful with sizing and also offer return options if needed.
Make a list of favorites
When shopping, I create an entire favorites list with a selection of the same specific item from a range of different sellers. It helps me think before buying and decide which part is the right one. I usually wait about a week before buying as that gives me plenty of time to do some research first. I send price offers to the various sellers and see who comes back with the best price. This can often be very surprising!
Buy brands you know
It's always good to buy brands you already know. You probably already know your size, so it's a safe bet and you might even have something you might have missed in a previous collection. It's worth noting that platforms like Vide Dressing and Zalando also let you return items, which is handy if you're unsure about a purchase. Many items are listed by sellers on many different platforms, so you may spot the same piece on a few different websites – being able to return an item can give you extra peace of mind.
Compare the prices
It's a good idea to check the full cost price of the item you're hoping to buy as well as the price that same item has sold on the platform in the past. Unworn Gucci loafers won't sell for €100 – sounds too good to be true, it probably is.
Jewelry is a completely foolproof thing to buy on second-hand platforms. I've bought some amazing costume jewelry, especially from sellers based in Italy, and pieces like a statement necklace from Philip Lim or Max Mara earrings always make an impact. I found mine for less than the cost of high street knockoffs too.
Here are two things currently on my own luxury wish list:
Essentiel Antwerp Pre-owned wedge ankle boots, €45.90, Zalando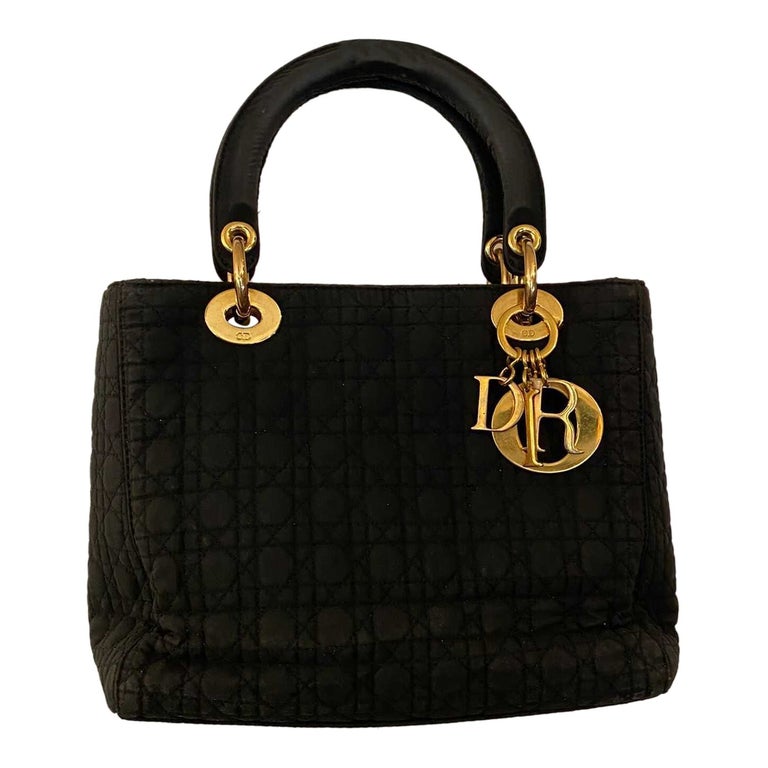 Dior handbag, €660, Imperfect
Marie offers personal shopping, styling and wardrobe detox services. She also has an upcoming fall masterclass that will be live online September 15-29. You can find more information here.
Photograph by Jason Lloyd-Evans.