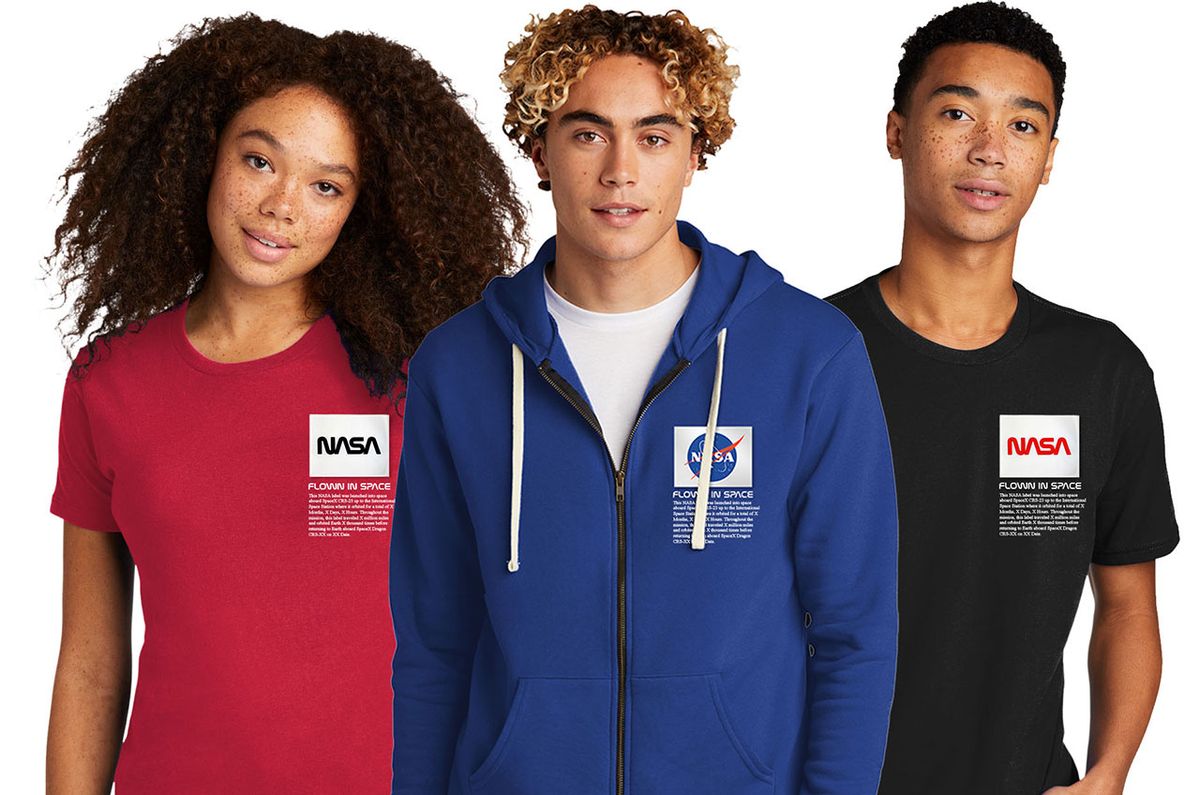 Space memorabilia 'clothing tag' heads for ISS
[ad_1]
A small space payload is about to give a new definition to what it means to be a 'premium' fashion brand.
a small stash of labels with the NASA logo. After at least six months of exposure to the vacuum of space, the labels will return to Earth where they will then be sewn onto t-shirts and other clothing.
"And the best? You can own one (or more)!" The Space Collective, an online space memorabilia merchant, promotes on its site.
Related: SpaceX's Dragon launches great science to space station on CRS-23
Watch SpaceX Launch Live
SpaceX's Dragon CRS-23 cargo mission for NASA will launch on Saturday, August 28 at 3:37 a.m. EDT (07:37 GMT). You can watch it live here.
The labels, along with a small number of NASA and international flags, are The Space Collective's fourth payload to be launched to the space station in a partnership with Aegis Aerospace, the space and technology company that operates the MISSE (Materials International Space Station Experiment) Platform.
"Our MISSE platform is an off-site commercial facility on the ISS that strives to make it as easy for our customers to demonstrate new technologies as possible," said Ian Karcher, Project Engineer for MISSE Payload -15, during a pre-launch briefing. "The external space environment where MISSE is installed includes extreme levels of solar radiation and charged particles, atomic oxygen, high vacuum and extreme temperatures."
The Space Collective's labels and flags float alongside numerous physical investigations that will be mounted on the MISSE platform, including a concrete test simulating lunar; an experiment to determine the best materials for portable radiation protection for future NASA astronauts to the moon; and testing an epoxy resin-impregnated composite material that could help engineers design self-healing, leak-resistant spacesuits.
Video: SpaceX CRS-23 Mission to Space Station – Science Payloads Explained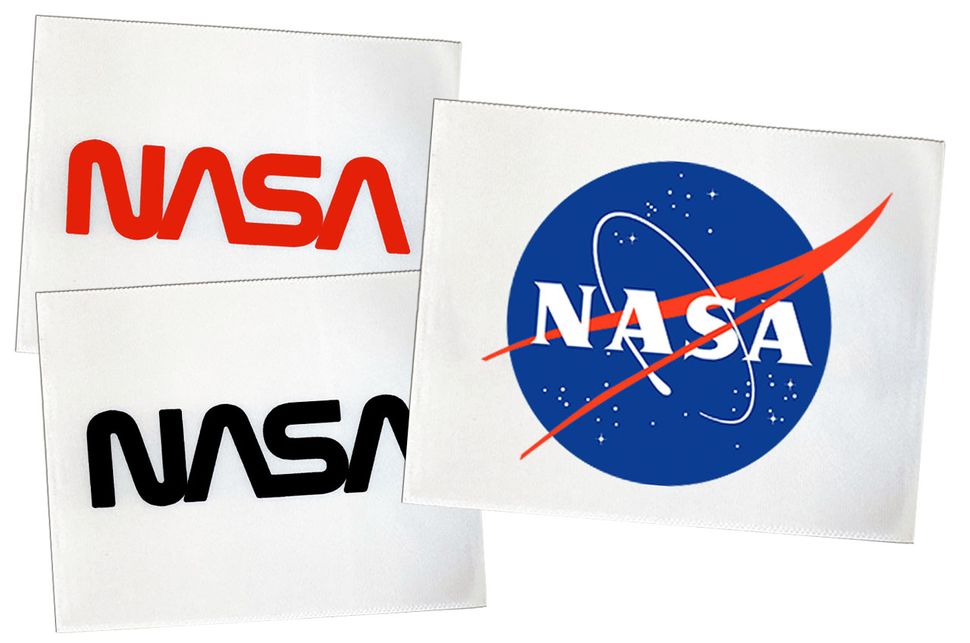 The MISSE-15 payload – including The Space Collective's labels and flags – is packed aboard the SpaceX CRS-23 Dragon cargo spacecraft. Scheduled to launch on Saturday, August 28 at 3:37 a.m. EDT (07:37 GMT), the Dragon will leave Earth on top of a Falcon 9 rocket from NASA's Kennedy Space Center in Florida and dock with the space station after a rendezvous. you for a day. .
The space station's Expedition 65 crew will then unpack the MISSE-15 payload along with the Dragon's other cargo and transfer it to the Japan Aerospace Exploration Agency (JAXA) airlock inside the Kibo module for the positioning outside the space station using the station's Canadarm2 robotic arm.
"This NASA tag was launched into space aboard SpaceX CRS-23 to the International Space Station where it orbiting a total of [X] month, [X] days, [X] hours. Throughout the mission, this label traveled [X] million miles and Earth in orbit [X] a thousand times before returning to Earth aboard SpaceX Dragon CRS-[XX] to [date]", reads the label that will be added to clothing bearing the spaceflight labels once back on Earth.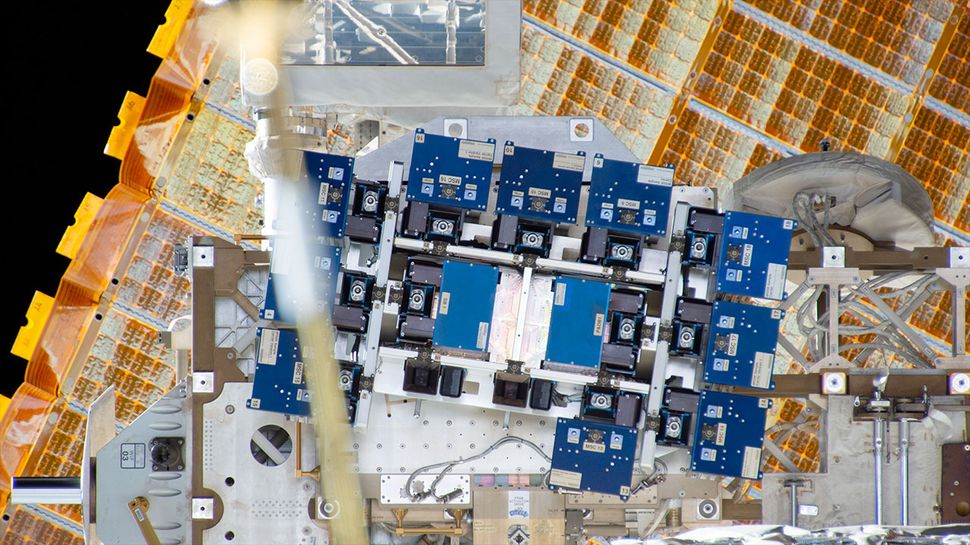 Limited to 50 pieces, The Space Collective's Space Collective branded clothing features either the NASA badge – the blue, red and white logo affectionately dubbed the "meatball" – or the recently resurrected space agency logotype. – the "worm" – in red or black. All three label designs measure 3.15 x 2.6 inches (8 x 6.5cm) and are offered on men's or women's t-shirts or a unisex hoodie in multiple colors.
Labels are also available in bulk, separate from any garment, in a limited edition of 50 each. The tags cost $ 125 each with an additional charge for clothing.
A limited number of NASA, US and international flags, each 10 x 15 cm (4 x 6 inches) are also on board MISSE-15 and are offered at $ 300 each.
Every item stolen as part of the payload of The Space Collective will come with flight documentation and a certificate of authenticity. The company also plans to educate its clients on mission milestones via social media and on its website.
Previous payloads of The Space Collective included flags, embroidered patches and custom name tags in the same style as what astronauts wear on their flight suits. The memories are flown over NASA Policies for Commercial Activities on the International Space Station as established in 2019 and updated earlier this year.
Follow collectSPACE.com on Facebook and on Twitter at @collectSPACE. Copyright 2021 collectSPACE.com. All rights reserved.
[ad_2]