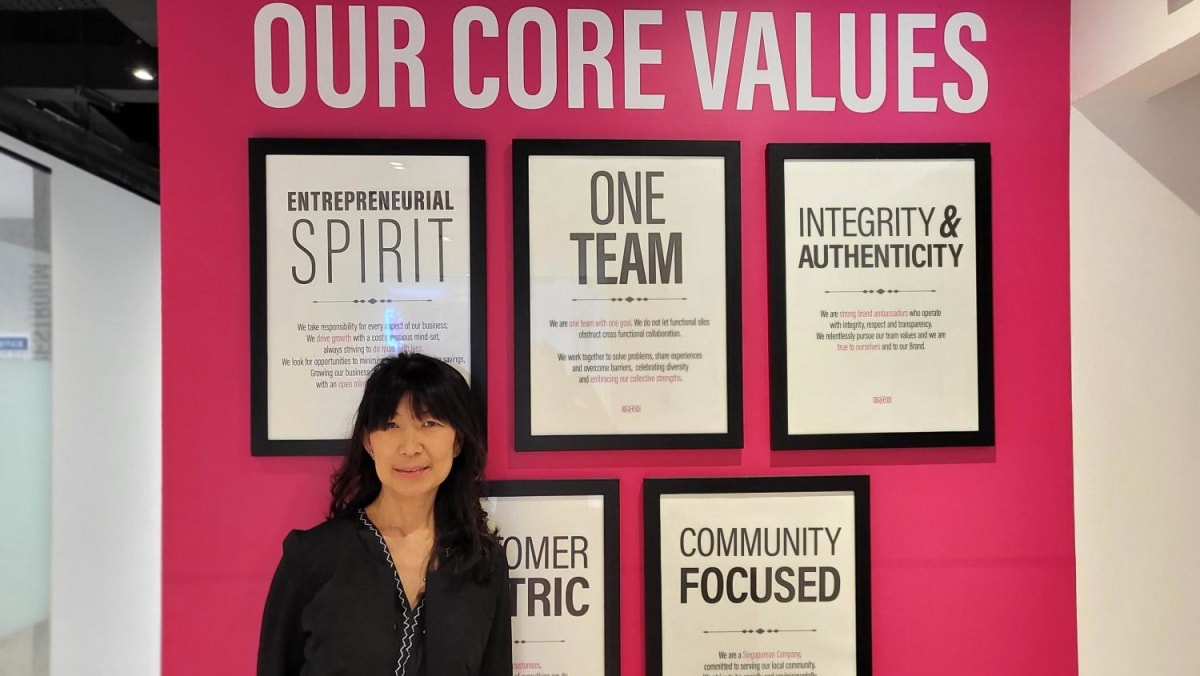 Looking for talent: Retail employees want professional mobility. Here's how our department store seeks to offer them that, and more
At BHG Singapore, we operate three physical stores: our flagship in Bugis and outlets in Bishan and Choa Chu Kang.
In 2020, the pandemic accelerated our plans to launch our e-commerce platform. It's been tough, but without a doubt, our biggest issue is manpower.
Hiring and retaining staff has been difficult for retailers, especially since we reopened after the Covid-19 circuit breaker in 2020. We are particularly affected by the lack of frontline staff. On the other hand, there are many vacancies, which means employees are spoiled for choice.
To manage the shortfall, we rely on part-time and seasonal staff. But all is not gloomy. The labor shortage also has an advantage.
To improve loyalty, we have broadened the fields of activity of our 160 employees. Although it may seem counter-intuitive, we recognized that staff of all age groups seek professional mobility. Our employees have become more versatile — they can wear many hats, giving them a broader understanding of retail and increasing their value.
We have a diverse age profile within BHG – from recent graduates to those approaching retirement. As many of our employees are in the 40-50 age bracket, we have placed more emphasis on attracting young talent. For example, we have used social media advertising to attract different groups of potential employees and hope to start an internship to help young retailers launch their careers.
This injected new ideas and helped propel our digital transformation, which in turn attracts younger customers to our stores.
The retail industry is driven by "online-to-offline" strategies, which aim to bring online customers to physical stores.
Therefore, we have trained our staff to be aware of our online promotions and to ensure that transactions run smoothly.
E-commerce has also allowed us to experiment with targeting different customer segments and launching exclusive campaigns with greater ease than with physical stores.
To enable our frontline staff to access updated workstations for over 10 positions, including sales and e-commerce positions, they completed the career conversion program with the Singapore Institute of Retail Studies last November.
The program covered areas such as e-commerce, online and offline strategies and customer profiling. We have also trained all of our staff to expand their retail skills, from sales and checkout to visual merchandising.
By giving staff a more holistic understanding of the business, they expressed greater job satisfaction. This not only promotes a happier workforce, but a more equipped workforce capable of taking on complementary roles when needed.
To further empower our long-serving staff, we will also be hosting more in-house courses over the coming months.
We are also about to embark on a career transition program with the Singapore Retailers Association, where we will work to expand traditional roles such as merchandising manager to incorporate marketing and e-commerce.
In this way, it brings these roles closer to the field, allowing us to better meet the needs of buyers. It also creates a greater sense of belonging among our team members by empowering them.
ABOUT THE WRITER:
Ms. Morwena Tan is Legal Counsel and Deputy Managing Director of BHG Group and has been with BHG Singapore for 15 years. She previously worked for companies such as Far East Organization, Harry Elias Partnership (Singapore) and Allen & Gledhill (Singapore).
If you are a business owner with an experience to share or know someone who would like to contribute to this series, write to voice [at] mediacorp.com.sg with your full name, address and telephone number.